Last week we were in Claudia's hometown of Dresden, Germany, visiting her family there and seeing the sights of this beautiful city. One day Claudia's father Gundolf and brother Ferdinand took us to the nearby Elbsandstein Mountains, aka the "Saxonian Switzerland". I was surprised and impressed by these mountains, which are among the more unique mountains I've seen. Large sandstone towers jut out of the surrounding forests and hills like a surreal combination of Utah canyonlands and the Pacific Northwest. Gundolf led us on a fantastic day hike that wound through narrow gorges, foggy forests, high ridges, and also included several climbing routes and via ferrata scrambles along the way.
We started our hike from the quaint little village of Schmilka, along the Elba River.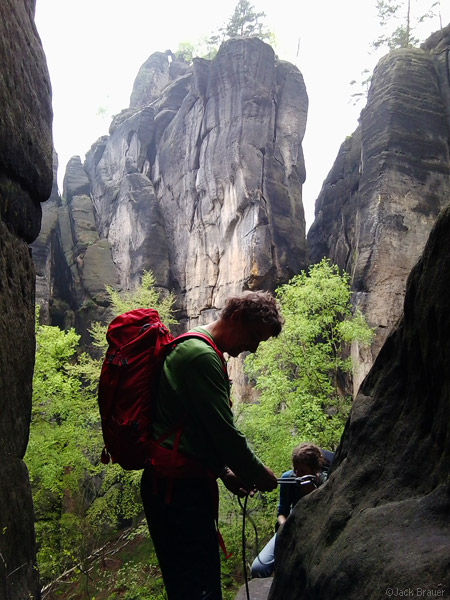 Pretty soon we were roped up in our climbing harnesses and Gundolf guided us up a fun climb up a sandstone tower and through a few chimney cracks between the rocks.
These mountains are a photography paradise, and the misty weather added to the mysterious feeling of this place. Unfortunately, somehow I managed to forget my camera in Freiburg, so I had to take all the photos with my camera phone. D'oh! I could easily spend a whole week photographing these mountains. Next time…
Interesting sandstone formations everywhere.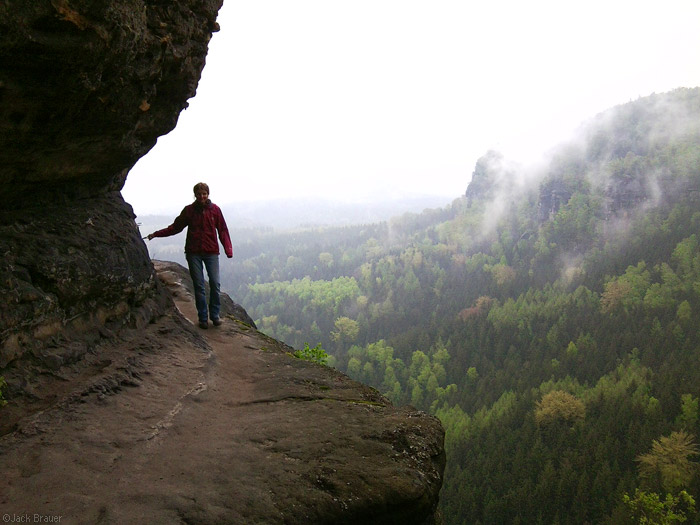 And super fun trails with big ledges and vistas.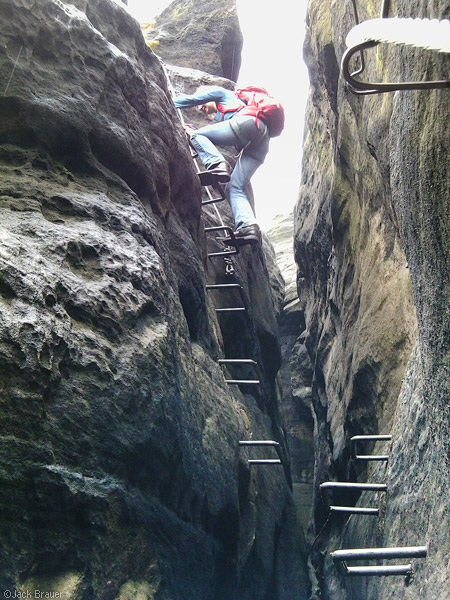 Even some via ferrate! This one climbed up a large gap between towers, via a series of ladders and iron steps. I forgot how much fun via ferrate are… It's been seven years since I spent a month climbing via ferrata routes in the Dolomites in Italy.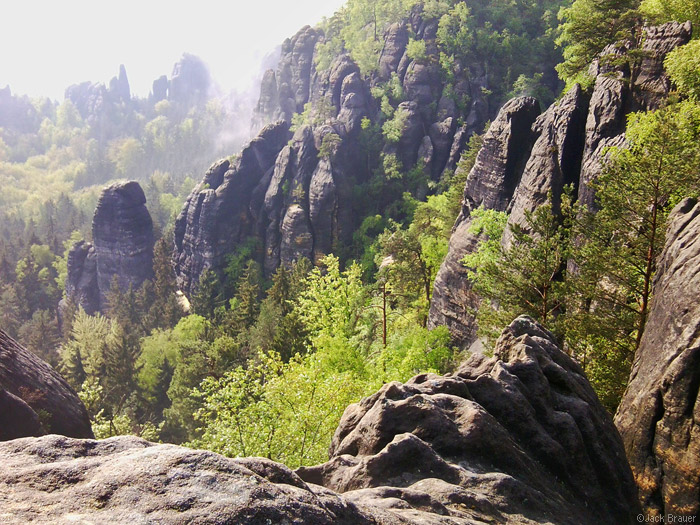 Such gorgeous and unique mountains! In my mind, this is how I imagine parts of China.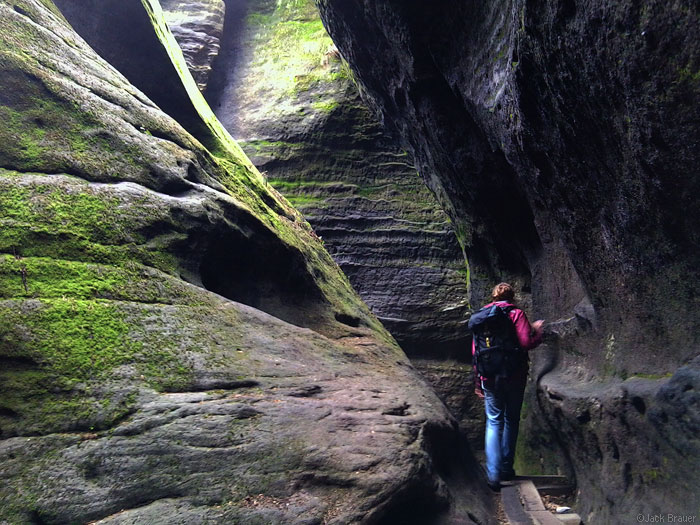 Thank you Gundolf for guiding us on such a great trail through these amazing mountains! And thank you to all of Claudia's family for your hospitality and generosity! I hope to come back soon.