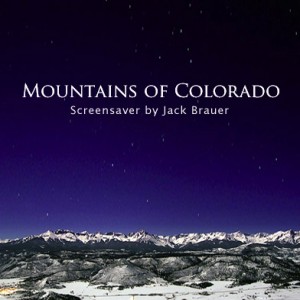 I have just released an updated version of my popular Mountains of Colorado Screensaver, a downloadable screensaver application featuring 130 of my favorite photos from the Colorado Rockies.
The new version provides added support for newer operating systems like OSX Mountain Lion and Windows 8. While I was at it I also added about 20 of my newer Colorado photos!
You can purchase and download the screensaver here. If you are already a customer and would like to get the newest version, please email me with the email address you originally used to purchase the screensaver, and I'll send you fresh download links.