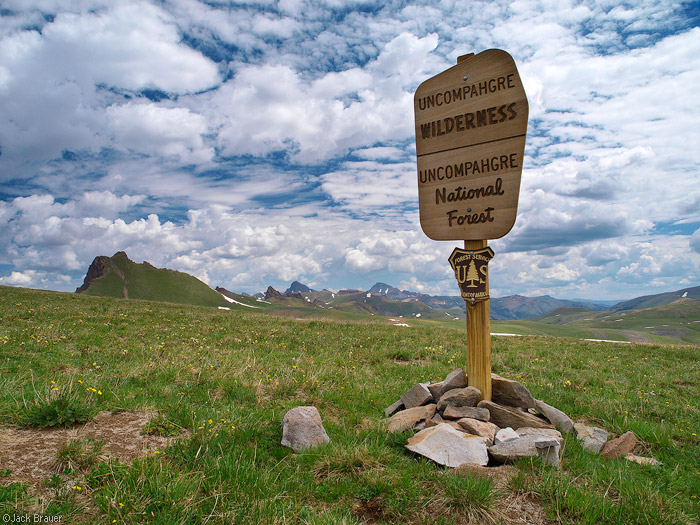 This weekend I went on a wonderful 25 mile backpacking loop from Ouray. I started at Bear Creek, a few miles up the road from Ouray, hiked up to the rolling green tundra paradise of the Uncompahgre Wilderness, along the Horsethief Trail to the Bridge of Heaven Trail, then back down into Ouray. I camped two nights along the way.
The tundra is so beautiful right now, with lush green grass and wildflowers popping up everywhere. In contrast to last week's brutal bushwhack, this trip was a stroll through paradise. I was practically ecstatic as I walked through one gorgeous basin after another. This hike easily ranks among the best I've done in Colorado, and it's basically in my backyard!
UPDATE: I've finally posted my photos here.