On Sunday we skied/rode a great line in the Ragged Mountains of Colorado. This line provided a healthy 4,000+ vertical feet of skiing/snowboarding, from the summit to the road.
Many of these photos can be enlarged by clicking on them.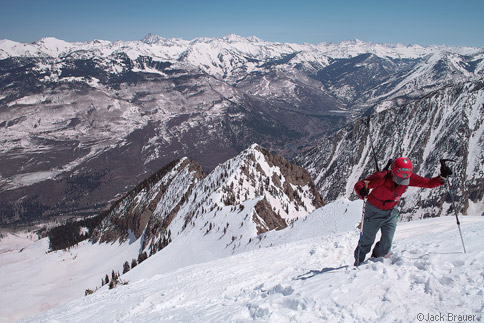 Hiking to the summit, which a big Elk Range backdrop.