This morning I woke up early and drove from San Martino to Arabba, enjoying the awesome Dolomiti views the whole way. Upon arriving in Arabba, I quickly reserved a room here, then immediately went to the ski hill! I had no idea what to expect, and was delighted to hear that the entire Dolomiti Superski area was open, and that I would be able to do the Sella Ronda, a famous and unique ski route that links four ski areas and circumnavigates the entire Sella Group of mountains via 42km of pistes and something like 12 chairlifts and gondolas (I lost track). This is a novel concept to me, and although the terrain is mostly cruising groomers, I enjoyed covering so much ground on my snowboard, and gawking at the incredible Dolomite spires and walls all around. And of course I found a few powder stashes along the way!
Here are some highlights from the route: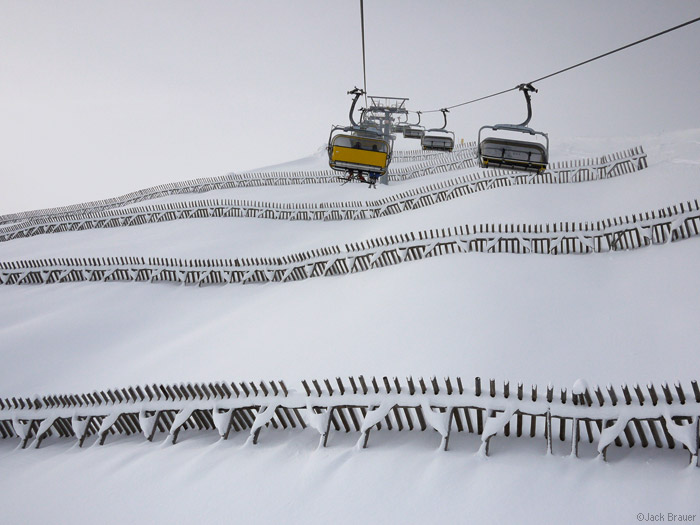 Avalanche fences.
Marmolada, 3343m, one of the biggest peaks in the Dolomites.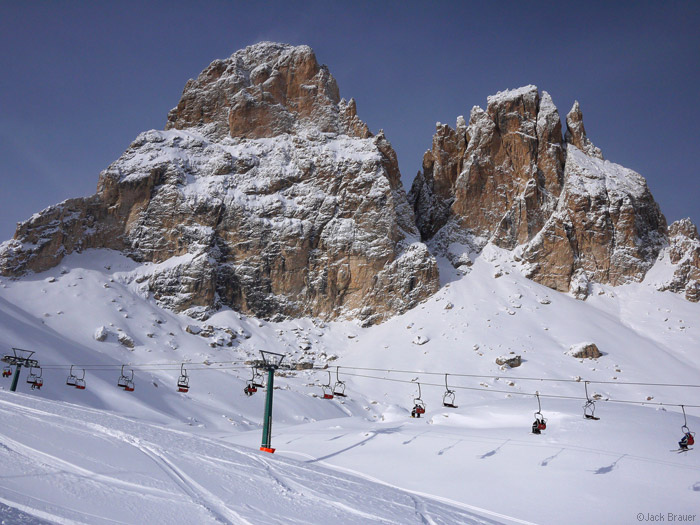 Chairlift under a couple of the rugged Sassolungo peaks.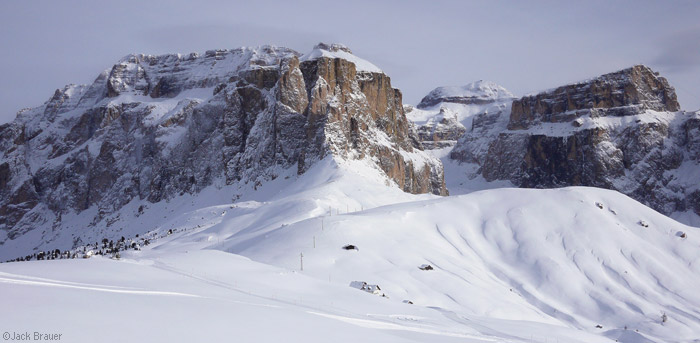 The Sella Group, which this route circumnavigates.
Sassolungo.
Heading towards Corvara, looking up at the exit of the Val di Mesdi, which I have hiked down through before, after a traverse of the Sella Group.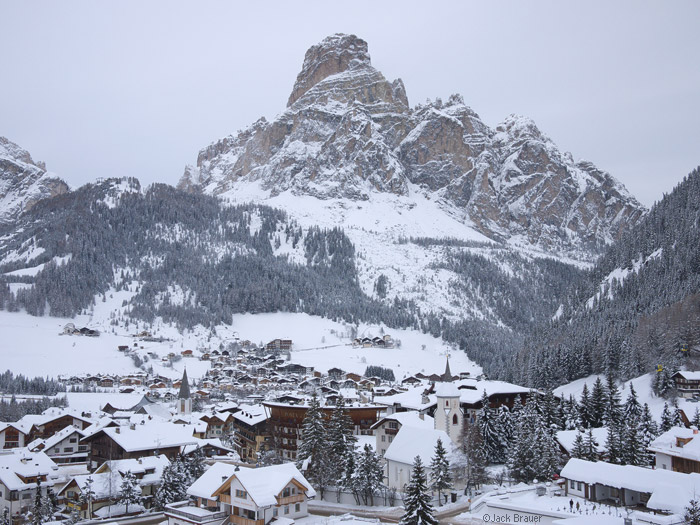 Corvara! See a summertime photo of Corvara here. Looks a bit more hospitable then, eh?
Some tempting extremo pillow terrain above Corvara.