Today I scored one of my all-time best powder days! More on that below.
Anyhow, six and a half years after climbing via ferrate routes around Cortina d' Ampezzo and the Dolomites in the summertime, I have returned… this time for winter! Yesterday I took a tram up to the Refugio d' Faloria, a plush hut situated on the edge of a huge cliff about 900m (3000 ft.) above the town of Cortina. I spent the night up there, enjoying not only a primo view of Cortina, but also a slopeside location to kick off the ski area's opening day on Saturday.
Sunrise on Monte Cristallo. Though it was dumping snow all day on Friday, Saturday brought bluebird skies.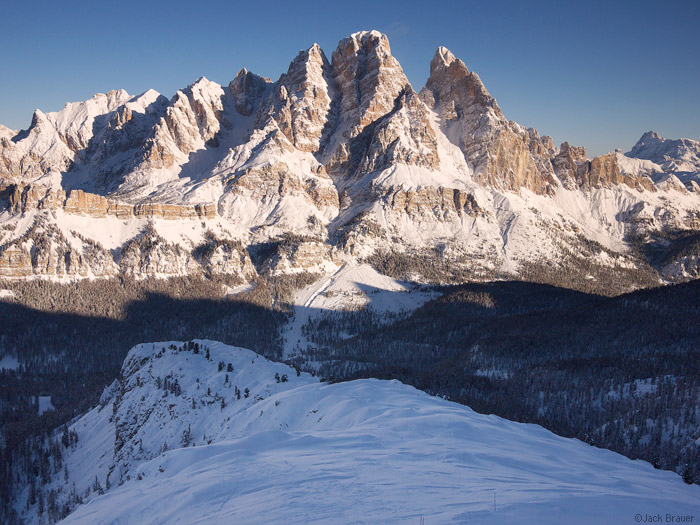 At 8:30 sharp I was strapping my snowboard on and heading up the hill… probably the first person on the slopes! Though I knew it had been snowing a lot here in the last several weeks, I had figured that there would only be a few groomers open this early in the season. Fortunately, I figured wrong. There was a solid base, great terrain, and powder everywhere.
But the best part: everybody stayed on the pistes and nobody skied the powder! I couldn't believe it! For six hours straight, I lapped completely fresh tracks all by myself… big faces, long couloirs, tight chutes, pillow drops, cliff drops, tree lines… the works. Unbelievable. This ranks up there with my most memorably epic powder days.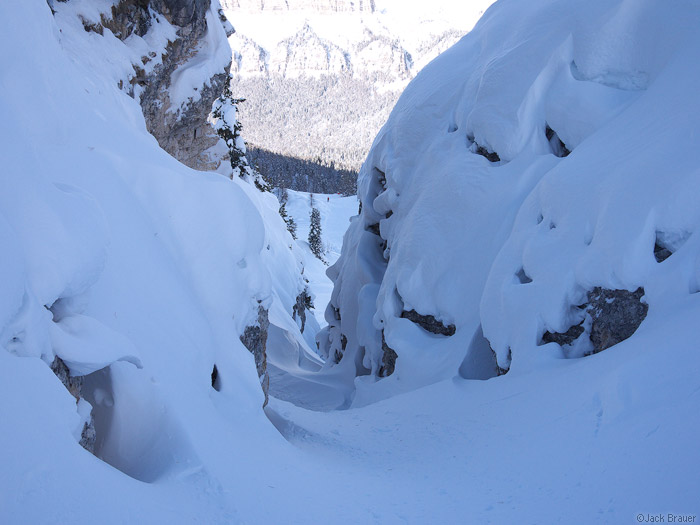 A photo of the top half of a ridiculously tight chute, moments before I charged through it. The crux was only a few inches wider than my board, with vertical walls on both sides! It was so fun to explore all kinds of new terrain, in such great conditions.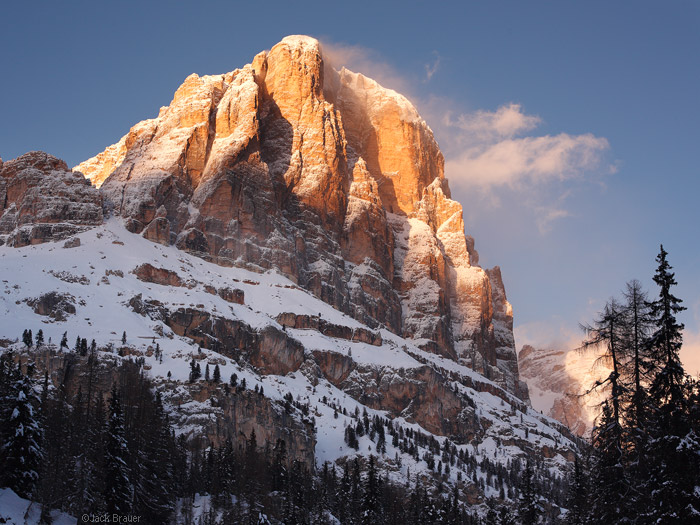 Sunset light on Tofane.
Ciao!