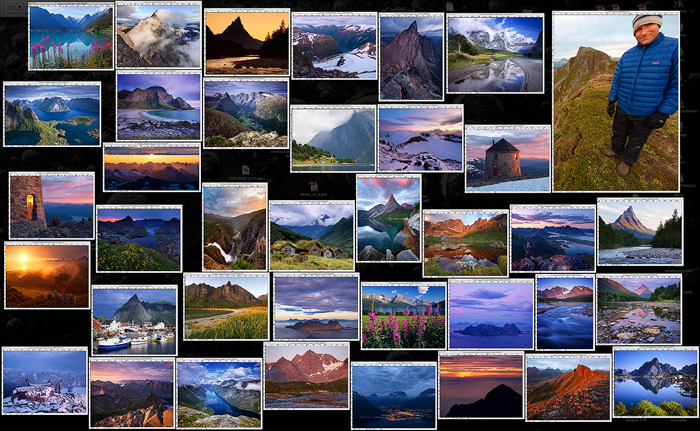 After an eternity waiting for my film to come back from the lab, and another eternity of scanning and processing the best shots, I've finally posted my gallery of Norway photos!
In the two weeks since I've been back home from Norway, I've taken the dive head-first back into work-mode, including the fun but tedious process of sorting and sifting through the thousands of photos I brought home. Believe it or not, getting back to work on the computer hasn't been all that bad; in fact it's been almost a welcome change after six weeks of pushing it in the mountains of Norway. I think I got my fill of hiking for while; in fact I haven't even been hiking yet since I've been back in Colorado! No, so far I've been perfectly content to just be lazy and hang out with my friends again as much as possible.
Though I did a lot of hiking in Norway, I also had a lot of downtime, whether tentbound in the rain or driving endless hours on winding roads. The hiking and photography were no doubt amazing, but I often felt an overwhelming boredom and loneliness during those downtimes. Sometimes I felt like the trip was characterized more by the boredom and solitude than the joy of hiking and photographing the mountains there.
A funny thing has happened though, since I've been back. In my mind, all those stretches of boredom have been condensed into minor moments, while all the spectacular hikes and mountains and vistas I experienced are standing out as shining unforgettable memories. In fact now I can't believe I did all the things I did while I was there. This might have been my best photo trip ever… in retrospect! As a good friend of mine has said, "Memories are like a fine wine; they just get better with age."
As for the photography itself, I can say that Norway is one of the most photogenic places I've ever been. Not only are the mountains incredibly unique and full of character, but the weather was usually very dynamic. And of course the 24-hour light and long sunsets/sunrises are an absolute blast for hiking and photography. My photographic style already tends to heavily favor the "grand scenics" – the big landscape shots – and Norway offers more of that than I could handle. So you won't see any artsy "intimates" in my gallery… I was too busy trying to fit the landscapes into my wideangle lenses!
Ok, enough rambling, check out my photos from Norway!