I am back home after my 3 week trip to Peru! Due to the huge amount of photos I took, I did not have time to post all my blog entries while I was down there, so I am going to post them in a belated fashion over the next week or so. The first one here is from a day trip to Laguna 69, a beautiful alpine lake at ~4600m elevation (~15,000 feet) in the Cordillera Blanca.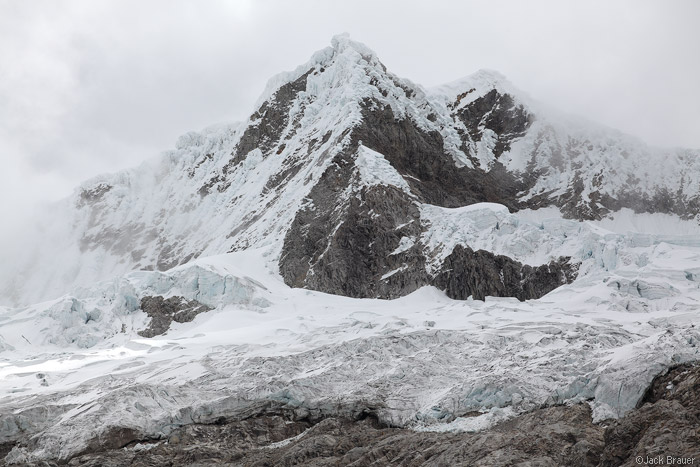 Unfortunately most of our views of the high peaks that day were obscured by clouds; however, they parted for just long enough for me to snap this photo of (I think?) Nevado Chacraraju (6112m, 20,052 ft).
Laguna 69, looking like a slice of paradise in a harsh, icy environment.
Next up: a heap of photos from an 11-day trek around the Cordillera Huayhuash! This one will take some time…