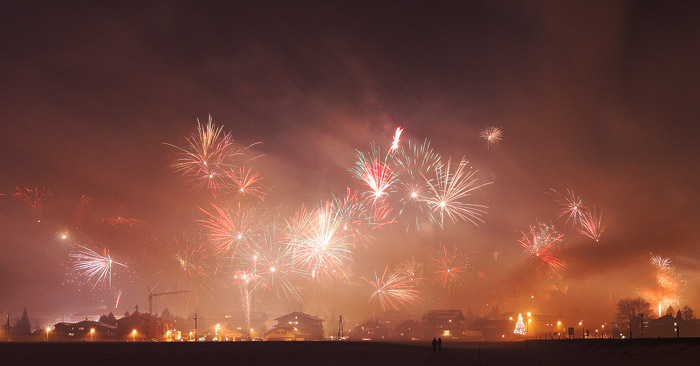 I'm a couple days late, but HAPPY NEW YEAR! The photo above is actually from New Years in Mayrhofen, Austria a couple years ago. This year we had a rockin' time with friends out on the town here in Ouray. Nice fireworks here too, but I was in no shape to be handling a camera at the time!
Speaking of fireworks, one thing I noticed during my stay in Europe was the different nature of fireworks shows over there. Instead of the big "official" city fireworks shows that we have here in the US, in Europe I think it's more common (or at least in the smaller cities) that everybody in town shoots off their own "medium" sized fireworks. So while the fireworks there weren't individually as large, I've never seen SO MANY at once! Pretty cool.
Anyhow, I wish you all the best in 2013! I know I'm looking forward to an adventure-filled year!