On Friday, Claudia and I got back out into the mountains to enjoy some more turns. Monday's foot of fresh snow had baked down to about 3-4 inches of old powder corn snow (For those who don't backcountry ski, "corn" snow is snow that goes through multiple melt/freeze cycles, resulting in a firm but smooth snow surface that softens up nicely by around noon on a sunny spring day. In my opinion, it's the next best thing to fresh powder!)
I took Claudia up to one of the taller peaks around. It was Claudia's first time skiing corn snow, and she rocked it!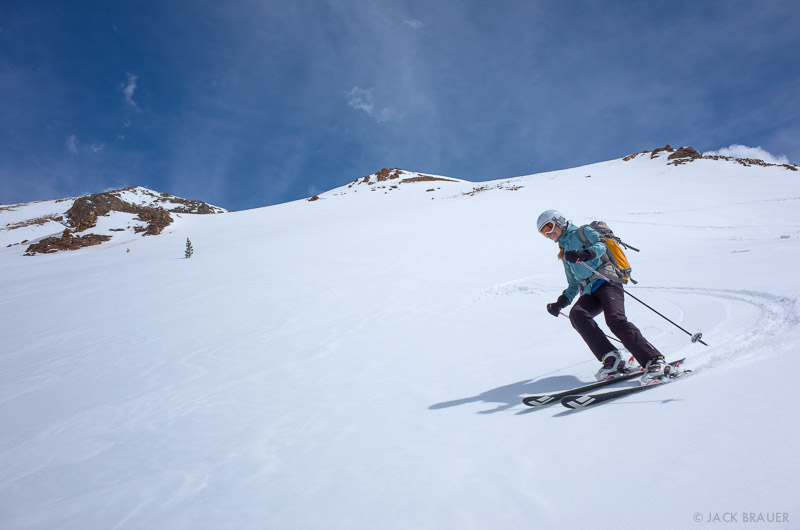 We skied/snowboarded from the summit down a beautiful long untracked line, then skinned back up to the high ridge and scored a nice long bonus descent down the front side. What a day!