Last spring I wrote a post about the snowpack dust pollution that is becoming so common every year in Colorado. As far as I can tell, it's getting worse and worse. In the last few weeks, we've had a good set of storms coming through, bringing much welcome snow to the mountains. Unfortunately, along with the snow has come wave after wave of dust.
Today I noticed an eerie orangish glow from outside, and looking out the window I saw what could easily be mistaken for wildfire smoke. Brown dust-filled clouds are currently streaming in over the mountains. I have never seen anything like this before. It is utterly disgusting. The photo above was taken around 4pm today; the brown color is the color of the clouds – not sunset, not smoke, just clouds full of dirt.
Yet again we can kiss goodbye any chance of a prolonged spring skiing season, as the dust will surely wreak havoc on the late-season sun-baked snowpack.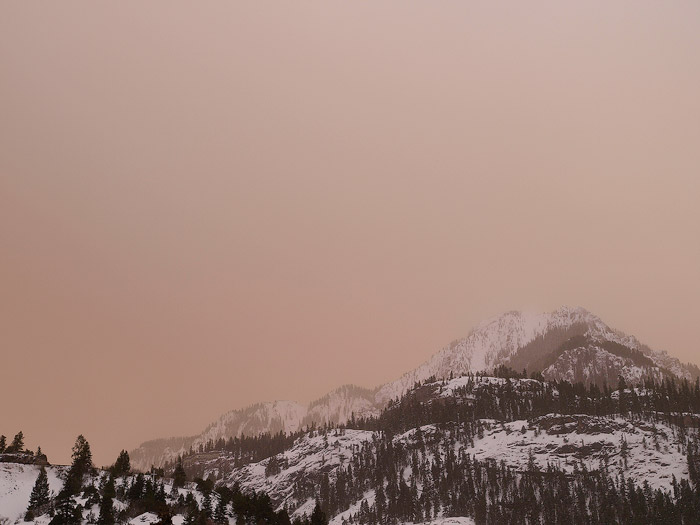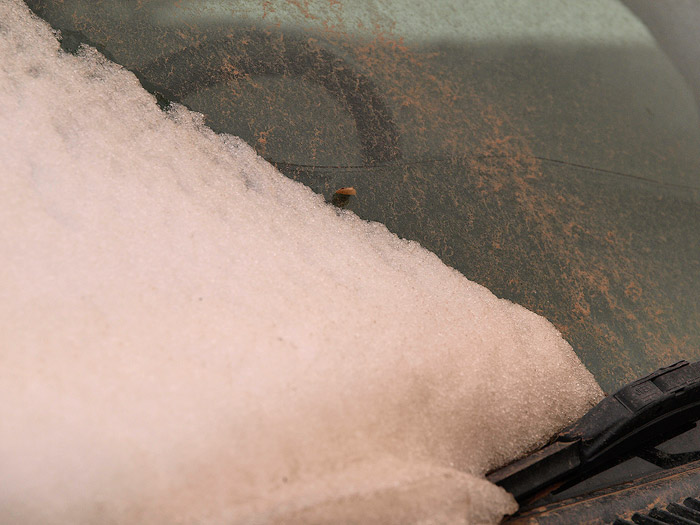 The Dust. Sounds like a bad horror plot.