Earlier this April, Claudia and I trekked the Trans Catalina Trail – a 45 mile hike across the entire length of Catalina Island, off the coast of southern California. Below are some photo highlights and a brief trip report of this interesting trek.
Catalina Island is only a one hour ferry ride away from Los Angeles, but it's a world apart. Unlike the hectic, traffic-clogged city of millions, Avalon just oozes a relaxed vibe, kind of like the Californian equivalent of a quiet Mediterranean seaside town. We spent a relaxing evening here before getting an early start on the trek the next morning.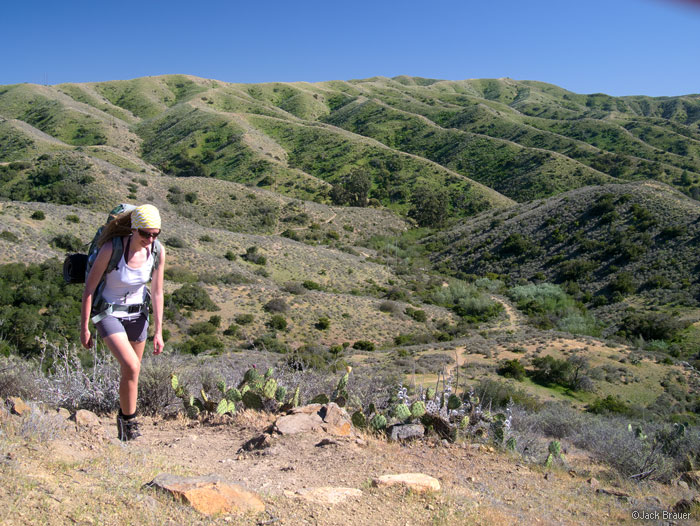 The first day of hiking from Avalon to the Blackjack campground was a killer – 15 miles of ups and downs following the main ridge crest of the island. The entire trail, for that matter, is almost never flat – just constant up and down hiking! With a full pack and hot sun, those 15 miles pretty much whooped my butt!
The Blackjack campground is located high on the island, right below the tallest mountain, Mt. Orizaba which is 2,103 feet above the ocean. Despite our tired legs and sore feet we walked a short ways over the hill to watch the sun set over the Pacific.
Lots more below the fold! Continue reading "Trans Catalina Trail" →