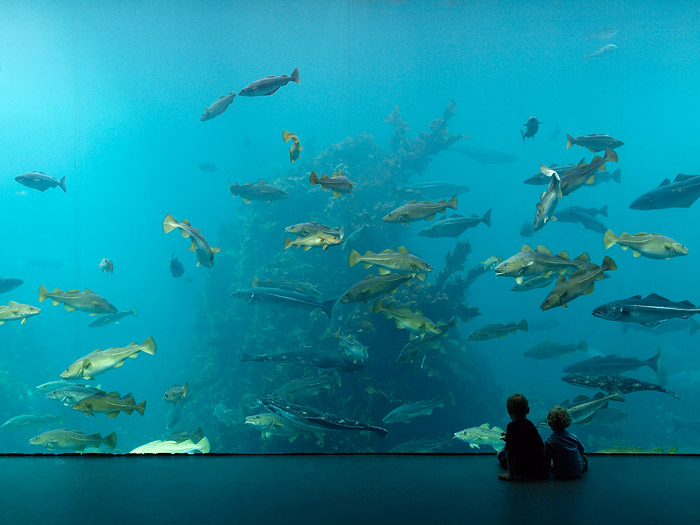 After hiking down from Skala the other day, I drove northwest towards the city of Ålesund. The drive was stunning, at one point passing over a mountain pass in the Sunnmøre Alps with huge pointy mountains and vertical glacier-carved walls on both sides. It was difficult to stay on the road while simultaneously craning my neck to try to see the peaks way up high.
One thing I'm realizing is that it's difficult for a landscape photographer to drive through Norway without feeling regret for passing by all the amazing sights. Every turn reveals another gigantic jagged peak, another massive waterfall, or another emerald fjord or lake. But, if I stopped for each vista I would be practically immobilized. If I waited at each place for the best light, it would take a lifetime to travel through the country. So I just have to keep the images in my memory and keep moving along!
Anyhow, along the way to Ålesund I attempted to hike a big peak called Slogen, but turned back 1000m up because the weather was looking grim, and my knees were feeling a bit grim too after the hike down Skala earlier in the morning. I definitely want to return though, later on in the trip when the weather is hopefully better. So instead I hauled ass to Ålesund, a little city situated on a cluster of islands along the west coast. The islands are stacked with "art noveau" style buildings, and on the horizon to west are the rugged peaks and fjords.
I was hoping to wait out the rain here for just a few days, but unfortunately now the weather forecast looks like solid rain for at least two more days, maybe the whole week. So instead of just sitting around here, I'm going to keep driving north, perhaps all the way north, then work my way south again later instead.
The photo above is from the Atlanterhavsparken Aquarium here in Ålesund.