After a series of flights and frantic airport connections on Sunday, I finally made it back home to Ouray from Europe! It was quite a shock to come from full-on spring in Germany and Switzerland to full-on dumping snow in Ouray! It seems that spring is in no hurry around here; the trees are still bare and there looks to be quite a bit of snow in the higher peaks. The photo above was taken on Monday morning after about 8 inches of fresh snow blanketed the town overnight.
The recent snow melted in a few days and today I went on a hike up one of the drier trails in the Amphitheater above town.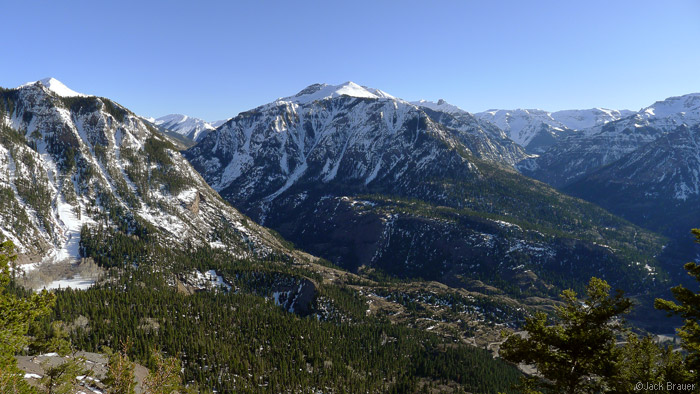 It's always interesting to return to the San Juans after visiting foreign mountains. I see with fresh eyes and appreciate the subtle characteristics that make these mountains unique. For example, while the mountains around Ouray aren't quite as large, dramatic, and glaciated as the Swiss Alps around Engelberg, these mountains are more complex, with a much broader network of connected valleys and branching terrain.
Anyhow, it feels great to be back, and I look forward to a fun summer – especially when Claudia gets here in July! But first, a couple months of springtime adventures on the snow!