[+] A pre-framed portrait of my friends and I at Marcia and Josh's wedding reception at the Great Western Hotel in Ouray.

I forgot the name of the band(s) that played at Marcia and Josh's wedding reception, but they were good!
Arts Beat:


This was the scene at the Skol Gallery for the Arts Beat in Ouray event, where I met a lot of nice Ourayans (Ourayites?), drank my share of wine, and had a great dinner at the Tundra restaurant. At the gallery, many people told me that they thought my photos were paintings until they looked up close. If I could paint this well I'd be really famous!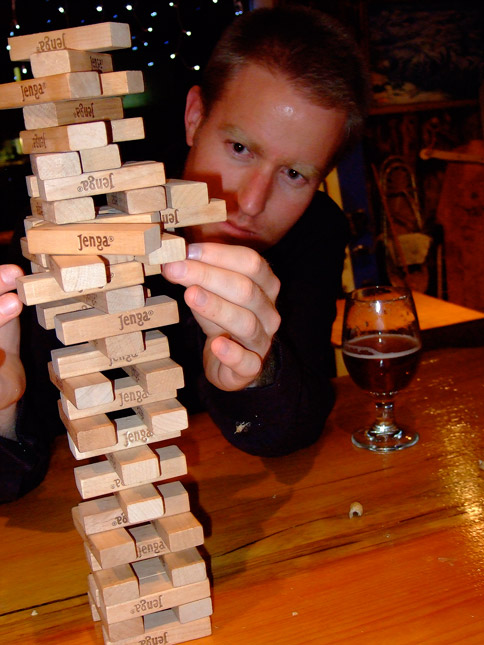 I followed up the Arts Beats events with some beers at Hutch's place, the Ourale House (Ouray's own brewery). Only in Ouray do you end up playing Jenga at the bar…
Perimeter Trail:
On Sunday I hiked about half of the Perimeter Trail, Ouray's new trail that circumnavigates the town. It's basically a network of several existing trails, with some new stretches to connect them. Summer is really coming fast; everything is becoming green around here.