I'm back home in Colorado after an epic week of snowboarding in the high peaks of the Tetons in Wyoming. What a great time… I really dug the town of Jackson almost as much as the mountains themselves. I was sad to leave, but I am thinking that I will be back there for sure sooner than later.
This trip was more about the snowboarding than the shooting, but I did come away with a few good riding shots. I've posted a few of my favorites below.
CLICK HERE TO SEE ALL MY TETONS SNOWBOARDING PHOTOS!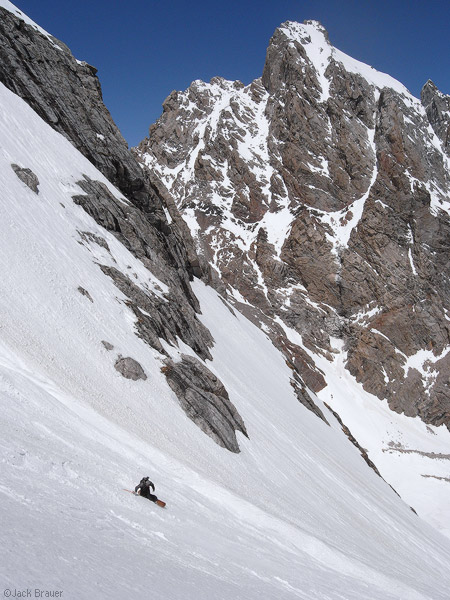 Jason King snowboarding down the steep northeast face of the Middle Teton, with the Grand towering behind.

Darrell Miller drops in to a steep southwestern couloir on Mt. Moran.